2017 has been another exciting and successful year for LuxSpace, featuring the successful launch of OHB's first SmallGEO satellite platform, the completion of the design phase for the ESAIL microsatellite, the initial development phase of LuxSpace's new and innovative multi-mission microsatellite platform "Triton-X", the establishment of Blue Horizon, as well as other important milestones in the expansion of the company's space services and applications business unit.
SmallGEO
Luxspace once again has proven their capabilities as a reliable subsystem integration partner for OHB Group. Launched at the start of the year, the H36W-1 telecommunications satellite supplied by OHB System AG has been handed over to Spanish satellite operator, HispaSat, following the completion of an on orbit test period of more than 80 days. LuxSpace, as a member of the SmallGeo satellite platform core team, provided their subsystem expertise for the benefit of the overall OHB group consortium. LuxSpace was in charge of delivering the highly critical Telecommand, Telemetry & Ranging System which handles all communication between the ground station and the spacecraft such as the issuance of commands, collecting the spacecraft's status information as well as providing data about the satellite's speed and acceleration. In addition, a satellite simulator was developed by LuxSpace to simulate the various operational phases of the Satellite and the craft's subsystems once in orbit. This facilitates mission planning and operator training. Those two elements were incorporated in the SmallGeo HAG-1 missions for HispaSat and are now being replicated for inclusion in the EDRS-C and ELECTRA satellites. The latter ones are slated for launch in 2018 and 2021.
Esail
LuxSpace completed the design phase of the ESAIL smallsat. Developed under a Public Private Partnership among LuxSpace, ESA and exactEarth of Canada as a commercial customer, the ESAIL satellite is designed to support an Automatic Identification System (AIS) payload to allow for precise tracking of marine vessels from space, with additional on-board digital processing features and high data rate downlink capabilities. After completing the validation of all electrical interfaces in a Flatsat environment, LuxSpace will integrate and test the protoflight model for a final delivery currently scheduled for Q3 in 2018.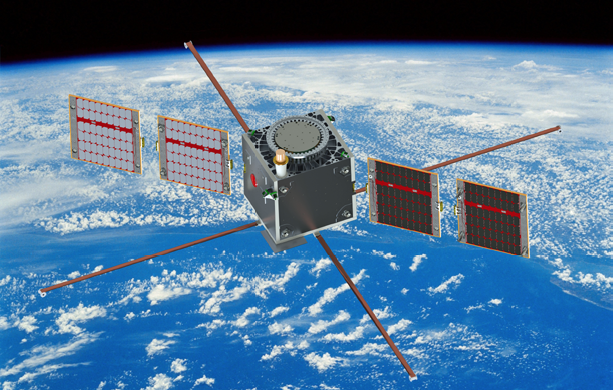 Smaller, Lighter, Cheaper
LuxSpace is entering the New Space market with the upcoming, new Triton-X platform. The Triton-X platform is designed to be highly cost-competitive, fast to market and versatile. The platform can be used for both traditional and New Space commercial applications in the domain of satellite communications, Earth Observation (EO), situational awareness and the testing of new technologies in space. "With Triton-X, we are able to offer inexpensive volume products that are available swiftly thanks to efficient production and testing methods. With Triton-X it is possible to make use of cost-effective launch capacity. The commercial platform is also ideal for assembling constellations of multiple satellites for joint missions," said Dr. Thomas Görlach. With Triton-X and its enabled space applications and services, LuxSpace aims at serving the entire value chain, from space segment integration all the way up to added value service provision. Triton-X is not simply one isolated step forward for the company, but rather within the OHB group, the new smallsat platform is the key for New Space activities and commercial services and underscores the innovative work of the company.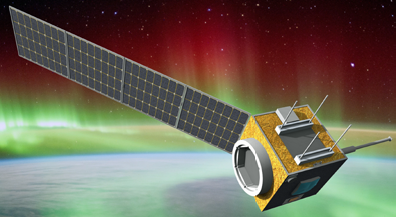 Life Science — Blue Horizon
LuxSpace will explore new frontiers and the diversities of life science. Together with sister company OHB Venture Capital, LuxSpace established the Luxemburg based company "Blue Horizon". Blue Horizon will cooperate closely with national and European research institutes to develop new life science products and services for use in space, as well as on Earth. Blue Horizon will be pursuing the vision of creating the necessary conditions for enabling sustainable life in space and for revitalizing ravaged landscapes on Earth by applying the technologies and processes of life sciences. A preliminary development is already in the starting blocks: CUBEHAB will be able to create viable living conditions on the Moon as early as in 2020. By extracting oxygen from "lifeless" lunar rubble, it will be possible to grow plants on the Moon.
Situational Awareness
Situational awareness is more than just a buzzword. LuxSpace made that term come to life with the firm's expanding space services and applications. To name just one of the maritime situational awareness value added services, LuxSpace successfully brought to market a new service — monitoring fishing activities on a global scale in order to trace the whole food value chain of a fishery product literally from "catch to plate". In addition to maritime services, other new and very promising projects have been launched. Within "AirTracks", the company and partners will develop, under a contract with the European Space Agency (ESA), new ADS-B based services for monitoring and tracking manned and unmanned aircraft, as well as several other space-based situational awareness projects in the domain of maritime safety and security and space weather. All of these projects demonstrate the company's agility, flexibility and high innovative power.
Outlook
LuxSpace has been providing innovative and affordable infrastructure products and solutions for space, as well as space-augmented applications and services for more than a decade now, and the company continues to grow its capabilities and product offering. True to its heritage, LuxSpace embraces its pioneering role within the OHB Group in the creation of new services and applications for maritime security and New Space activities. Delivering on the firm's vision, the company will become a pre-eminent provider of professional products, smart and affordable solutions for space missions and commercial space-based applications.
LuxSpace was invited by SatNews to give insights into its year 2017. Our Managing Director Dr. Thomas Görlach and Gianaldo Mantovani, Space Programms Director at LuxSpace, shared their views in the SatMagazine. You find the article here